The Cagers are led by Head Coach Mark Coffman, who brings over 25 years of division 1 college coaching experience. Along his side are assistant coaches Brian Edelman (Varsity Head Coach PV High School), Sam Turks (FS Head Coach PV High), Emmett Thomas (Assistant coach PV High) and Stephen Norberg (former assistant coach at Wagner College and Long Beach State).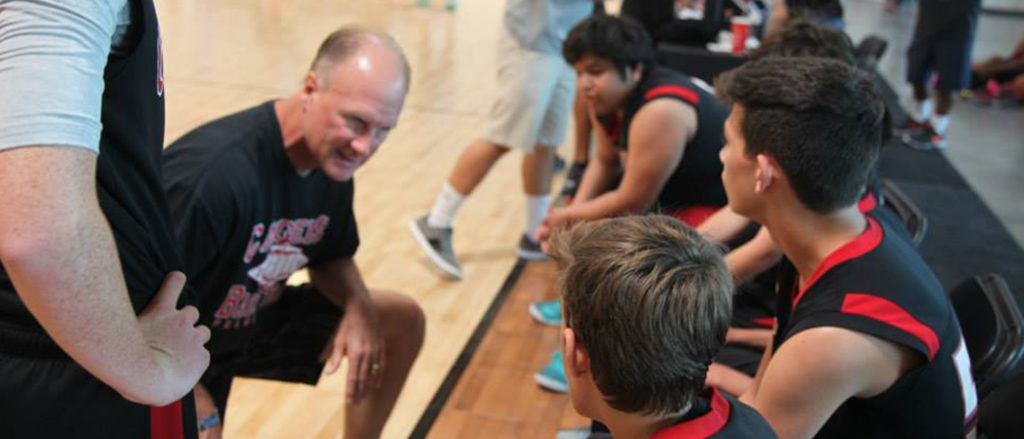 We approach the Cagers as a top level team, with same focus as a High School, College and even Pro team would do at each practice. This sets us apart from some club teams that do not teach the game but rather let the kids scrimmage all practice. Coach Coffman implements a team first philosophy to the Cager teams. Individual success is based on team play and understanding of team concepts.
All players are held accountable to learn multiple spots, as well as be able to function at those spots. Everyone needs to be able to pass, shoot and dribble with the correct fundamentals. This allows Cager players to excel in any system that a coach may choose to use.
Defensively the players are given the tools needed to play proper man-to-man defense. You are not likely to see our team play zone defense, which allows players to be lazy and avoid working the fundamentals. All Cagers are expected to play hard and compete, not just in basketball but in everyday life.
Cagers practices are broken down into three categories. Skills session is designed to work on individual fundamentals such as proper shooting form and dribbling technique. Team concept practices concentrate on breaking down the offense and defensive strategies of the team game. Scrimmage session puts all those parts together.
Our competitive teams always enter the best local tournaments, playing a wide range of teams. This helps the player prepare for High School competition in the best way possible.