Led by Head coach Mark Coffman, who brings over 25 years of professional and division one college coaching experience, the Cagers embody hard work, discipline, a winning mindset. Located on the Palos Verdes Peninsula in the South Bay, the goal of Cager Basketball is to prepare players for high school basketball. Our focus is to teach the correct fundamentals and improve basketball IQ. Individual success is based on team play and understanding of team concepts. Tall kids do not simply stand under the basket and shoot layups. All players are held accountable to learn multiple positions, as well as be able to function at those spots. This allows Cager players to excel in any system that a coach may choose to utilize. Read more about our philosophy HERE.
Indoor Practice Resumes in July
We are finally allowed to resume our indoor practice at Miraleste Intermediate School starting July, after 13 months of outdoor workouts we are SO ready to get back into the gym!
For our updated practice schedule go to our CALENDAR. Practices are held on outdoor courts at PVIS throughout June. As we resume indoor practices our fees will be updated as of September. Currently dues are $295 a month for Tournament teams and $195 for Development Team for 8 hours of practice.
Programs
Development Program
The Cagers Development program is open to players of all levels who are looking to develop their game and skills. If they wish to further sharpen the fundamentals this is the place to be.
See the schedule and get more information about the development program HERE.
Competitive Program
The Cagers Competitive program is for the players who know the basics of the game already and want to push their game even further. With our professional and experienced coaching staff, the players get the fundamentals to move on to High School basketball.
See the schedule and get more information about the competitive program HERE.
News
Coach Brian Edelman wins Daily Breeze 2018 Coach of the Year honors. Read more here.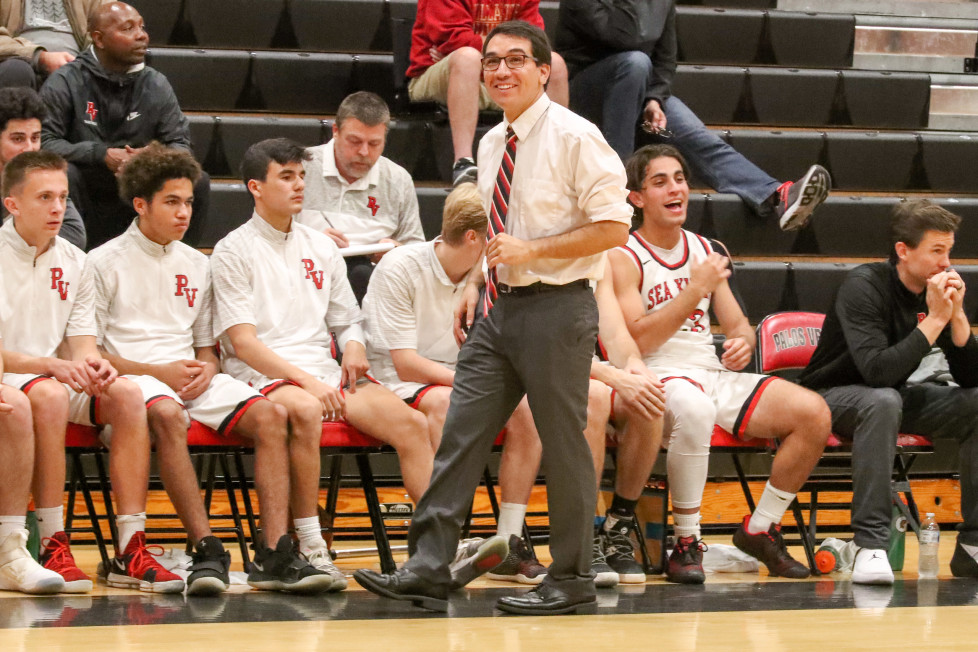 Former Cager Quinn Collins (class of 2018) wins 2018 Bay Leage MVP. u
Former Cager Alex Rosso (class of 2019) commits to play Quarterback at Colgate University.
Former Cager Kyle McBride (class of 2018) named Bay Leauge Lacrosse MVP, holds a scholarship at St.John's
Former Cager Michael Solimando (class of 2019) named all Bay Leauge 1st team.
Instagram
Something is wrong.

Instagram token error.
Make payment online
Contribute to Our Program! Payments can be made using PayPal, click on the donate button below.
Address:
PV Cagers
P.O. Box 6584
San Pedro CA, 90734