Besides our year-round program, we offer 2 summer camps and a winter camp each year. 4 very intense days of skills, shooting, dribbling, and games give these kids a great start to learning the game and gain new friends! These camps are dedicated to fostering interest in the sport and helping youths become better players. Our camps are open to players of any level in grades K-8th.
August Camp 2023 (August 7-11th)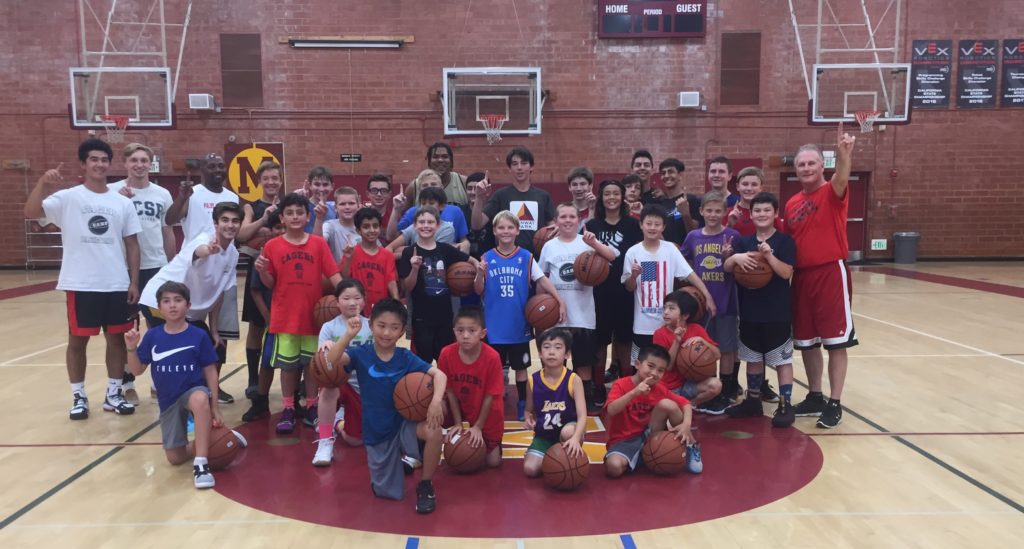 The first camp was held in 2014 and during the first years, we offered only one summer camp. We started with 25-30 kids per week, as the number grew we started offering a winter camp and by 2019 the number grew to 65 kids in each camp!
Your young basketball player will receive intensive, top-notch instruction on shooting, dribbling, passing, footwork, agility and rebounding. This is an invaluable opportunity for your child to learn habits of excellence and build a foundation of the skills necessary to reach his potential and goals in basketball.